What is Female Rejuvenation?
Simply put, Female Rejuvenation dramatically improves the health and happiness of your vagina.
reduces vaginal skin that often causes discomfort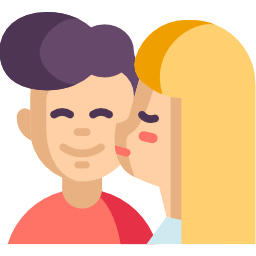 increased
lubrication and enjoyment during sex
no more peeing when you cough, laugh,
or sneeze!
Watch Jess' Story
See how Female Rejuvenation changed her everyday life and even the intimacy level within her marriage!
Who Performs the Procedure?
Dr. Michelle Roughton is a mom of 3 and a board-certified plastic surgeon. She specializes in female rejuvenation and "making it not weird."
Internal vs. External
In your consultation with Dr. Roughton, you will discuss the internal and external benefits of vaginal rejuvenation. Here's a sneak peek…
INTERNAL BENEFITS:
Increased natural lubrication and pleasure during sex

No more "pee when you sneeze"

Stronger, tighter vagina
EXTERNAL BENEFITS:
Reduced outer vaginal skin
Eliminate pain during physical activities like sex or riding a bike

No more yoga pants "camel toe"
How Much Does Female Rejuvenation Cost?
To get an idea of what your procedure would cost, click the button below to receive our pricing guide!